Get More Leads With Real Estate Digital Marketing Services
Did you know that one in four real estate professionals plans to invest more in digital marketing this year? You can get ahead of your competition by investing in digital marketing services for real-estate companies such as yours. Real estate professionals want to learn how to maximize their online marketing tools, as digital expansion has accelerated. RealTrends conducted a survey and found that 300 agents believed websites and digital marketing were the most effective marketing tools in the industry.
What do you think the reason is? More people are looking online for properties than ever before. Technology has made it easier to search for properties and make home purchases with numerous apps and websites. But, technology hasn't eliminated the need to have real estate agents or companies. A strong digital marketing strategy can help realty agents to attract potential clients and build a stronger brand. MBD understands that it can be hard to produce high-quality content that attracts buyers and sellers. However, our personalized digital marketing services for real estate can help you achieve success.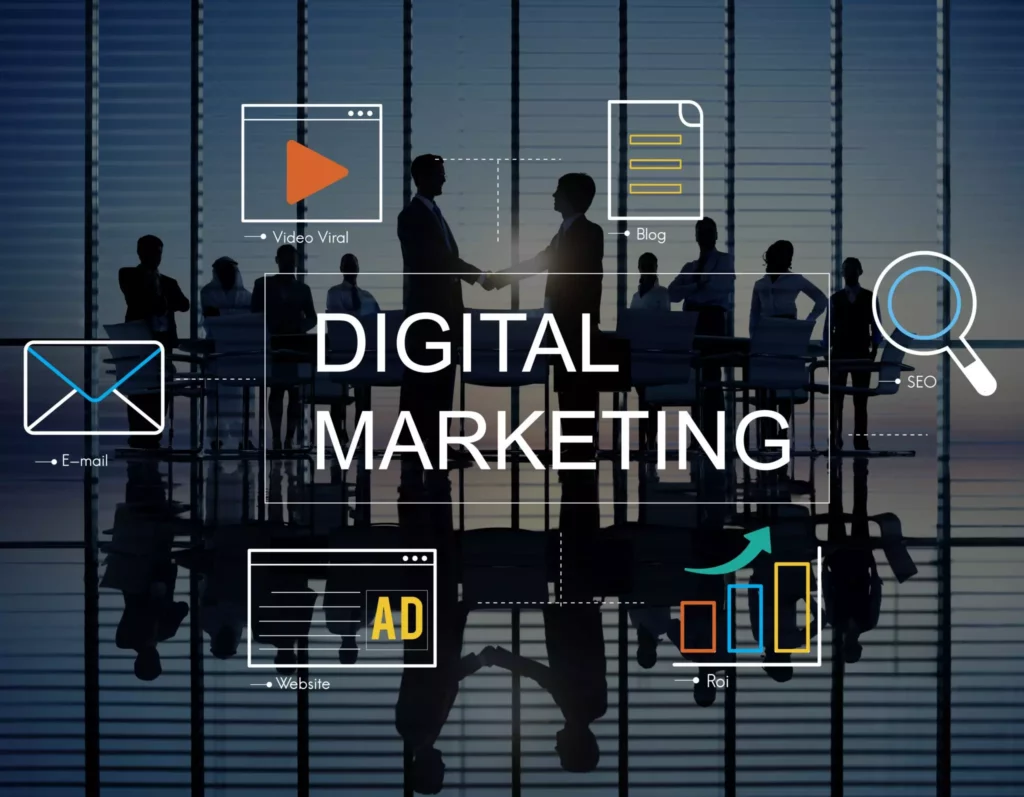 Why is Digital Marketing Beneficial to Realtors?
While a lot of property searching can be done online, 92% buyers still visit real estate agents when it comes time to buy a property. These are just a few of the many benefits that your agency could enjoy with digital marketing in real estate.
Your agency can be reached faster and promoted in less time. You can now spend more time selling properties than you do look for leads.
Instead of looking for qualified leads yourself, use inbound marketing tools. Because customers are actively looking for the right company, this increases conversion rates.
Online marketing for real estate allows you to expand your reach and target the right audience for your agency. Digital marketing offers many ways to reach and attract your audience.
Digital marketing is easy to track, so you can see the results of your marketing efforts and how they are helping your clients and agents find the right match.
Increased client engagement
Your brand will bring value to your customers. Loyalty is the key to value. To be the best choice for future property investments, your clients will want to build long-lasting relationships with you.
Why MBD is the Best Choice for Your Real Estate Digital Marketing Services
Our Digital Marketing Experience
MBD is an expert in digital marketing. You look at our reviews to see the results we have achieved for hundreds of small business owners just like yours.
We all know that buyers and sellers don't want inexperienced agents helping them to buy or sell real estate. Why should your company do the same? You shouldn't. Our experts are passionate about delivering results for your realty business. They have the digital marketing expertise and training to identify which metrics are important and what marketing tactics will drive them.
We keep track of the latest trends
Real estate is in constant flux. You must be able to read, analyze, and learn data in order to meet the needs of your buyers. The real estate industry is a niche. Digital marketing is an important part of the market. This industry targets buyers, sellers, agents, as well as other agencies that you can partner with. To market the same product to different people, you need to use specific terminology. We are experts in multi-channel marketing within a niche like real estate. LYFE Marketing knows what to look out for in order to improve your marketing strategy. To stay on top of the market in this constantly changing environment, you may need to update your real estate marketing strategy. We can help.
We can take your real estate brand to the next level
We have worked with many businesses from different industries. We are a multi-service digital marketing company that can generate leads in any industry for your brand with our real estate digital advertising services. We are committed to achieving success for you, whether it's SEO, PPC, or website design.