First Time Buyer Mortgage – First Time Buying a House?
If you're a first-time home buyer and you are looking for the best mortgage deals for first-time buyers then this is the right place for you. Think of us as the middle man between a first-time buyer and the mortgage brokers, were kind of like a broker for mortgage brokers if that makes sense.
Getting a first-time buyer mortgage is the first step onto the UK property ladder. You need to find out how much you can borrow and how much it will cost you each month. Remember your first-time mortgage is a big loan which you will probably pay back over a long period – and for that privilege, you have responsibilities regarding repayments, and of course, there will be costs.
You always have the option to contact a mortgage lender direct, but a good mortgage broker will know about all the first-time buyer's mortgages and will be able to offer you first-time buyer mortgage advice.
We work with independent mortgage advisors and they can help you on your journey.  They know all the mortgages on offer in the UK and can help you choose the right one for you. Your first step should be to seek no-commitment independent first time buyer mortgage advice. A broker or advisor will know all the top first-time buyer mortgage deals in the UK.
We also have a table of what we think are the best first-time buyer mortgages around. See our best first mortgage comparison table. You should also appoint a conveyancing solicitor. Request a quote for first time buyer legal services.
Here are some examples of first-time buyer's mortgage choices.
Guarantor first-time buyer mortgage: when your parents will pay your mortgage payments if you can't!
Cash-back first-time buyer mortgage: where you purchase the property, you receive a lump sum from the lender to pay some costs like stamp duty and other moving-in costs.
First-time buyer mortgage based on parents' borrowing ability: when you can borrow more because your parents can help you with the payments.
Joint first-time buyer mortgage: when you team up with a family member or friend to borrow more, share the costs but have joint mortgage payment liabilities.
Family offset first-time buyer mortgage: when your family's savings interest is offset against your own mortgage interest.
Graduate and professional first-time buyer mortgage: higher amounts are lent to those who are thought to have careers, meaning they will increase their earnings in the near future.
High Loan-to-Value first-time buyer mortgage: in the past, some lenders lent up to 130% of the value of the property, meaning you started with negative equity but all your costs were covered.
Shared ownership first-time buyer mortgage: you own part of a property, pay rent to the co-owner (usually a housing association), and get a mortgage out for the part you are buying.
Rent to Buy first-time buyer mortgage: when how much you've been paying for rent is taken as the amount you can afford to pay back with a mortgage. It demonstrates affordability.
Extended terms on a first-time buyer mortgage: when you start out with a repayment/mortgage term of up to 40 years. It makes the monthly payments more affordable but you would pay a lot more interest overall if you didn't shorten the term when you can afford the larger monthly payments.
Shared equity first-time buyer mortgage: where in exchange for a mortgage and a top-up loan with which to buy a first home, you would have to forfeit some of the increase in value of your property to the top-up loan lender when you sell it.
Looking for first-time buyer deals? We make a hard job much easier.
So, you are finding it tough as a first-time homebuyer or not sure how to go about getting a first-time buyer mortgage?
What we do here at MBD is find out a few vital details from you before scanning our large panel of mortgage brokers to find one that will have the strongest chance of helping you secure that perfect property.
Once we have all the details we need about your property search, we will often speak directly to the shortlist of mortgage brokers to make sure they are the right fit for arranging your first-time buyer mortgage before passing your details over for them to get in contact directly. With your permission of course.
Finding the Right First Time Buyer Mortgage Broker.
Once the property network has filtered the first-time buyer mortgage brokers for you, usually between 2 & 3 will then give you a call to go over a much more in-depth mortgage application to find you the right lender and package. You should consider that we charge the mortgage brokers to have access to your contact details. And this is very good as it filters out all the brokers who are not so sure they are able to help you. Leaving only the brokers who feel they have a very strong chance of securing you a mortgage contacting you. As this can be a very time-consuming process on the telephone with lots of brokers so we try to filter and cut this down as much as possible before you speak to anyone.
It can be difficult to find the best mortgages for first-time buyers. Therefore, the property network is so passionate about helping as many first-timer buyers as we can to finding the right mortgage advisors and brokers for their property search.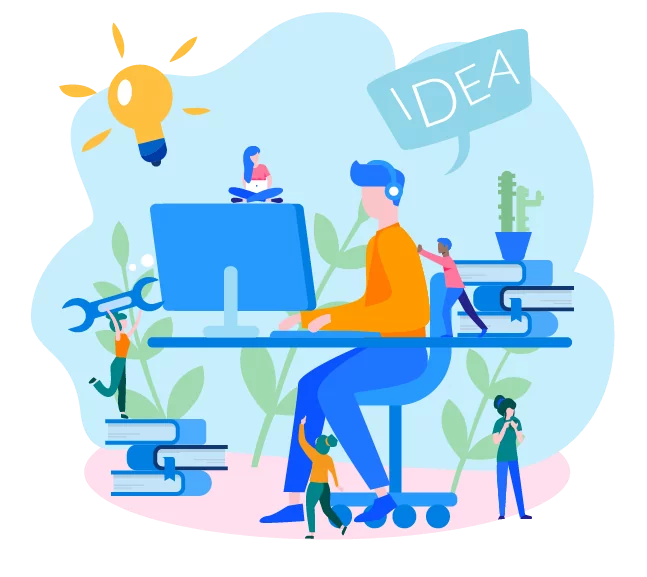 Buy To Let First Time Buyer?
If this is not your first property purchase and is going to be a second home or buy to let property investments for yourself, then don't worry as we have plenty of brokers for that too, so just complete one of our "need a mortgage " forms below or on our contact page and one of our very friendly property experts will contact you usually within 2 hours of receiving your inquiry.
A deposit is the amount of money that you will be required to provide towards the purchase of your property with a first-time buyer mortgage, the balance of the purchase price is made up from mortgage finance. As a first-time home buyer building, a deposit isn't easy these days, but just now it is very difficult for you to get a first-time buyer mortgage without one!
A house deposit is something you should save for and gather before you start thinking about which property you want to buy. Having said that, there are low deposit mortgages for first-time buyers, but if this is a real problem there are other options featured in our guide to building a deposit(see below). These days parents and grandparents help out a lot of first-timers.
Once you have saved your first-time buyer mortgage deposit, you should find out which is the best first-time mortgage for you by working with a mortgage advisor. You will also need a conveyancing solicitor.
The size of your house deposit may affect the interest rate you pay for some mortgage packages –  especially as a first time home buyer – the more you put down as a mortgage deposit, the lower the rate of interest you may be charged, so you'll want to find best mortgage providers for first-time buyers.
An average first-time buyer's deposit would be up to 25% percent of the price of the property. So, for instance, if you were required to provide a 20 percent deposit and the purchase price was £150,000 you would need to put down a £30,000 deposit.
A very large mortgage would attract additional higher lending charges. These days, many parents make gifts to boost the size of the mortgage deposit.  We cover that in more depth in our 'How Parents can Help' section.
First Time Home Buyer Programs – What Are Your Options
There are a number of ownership options for the first-time homebuyer which may or may not be suitable for you and your circumstances.
Shared ownership means owning part of a property with another party (usually a Housing Association) and paying rent to them for the part that they own but allow you to live in. They do not live in the shared ownership property with you. You can increase your share as time goes by, sometimes to 100%, this is called 'stair casing.
To progress with shared ownership, you will need a shared ownership mortgage rather than a first-time buyer mortgage. Shared ownership means having to save for a smaller deposit and taking out a smaller mortgage as you will only own part of the property. If you have some deposit saved, contact a mortgage advisor about the shared ownership mortgage.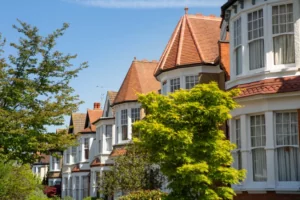 The government's shared ownership schemes are not exclusively key worker shared ownership schemes. These schemes are operated under the name 'New Build HomeBuy' and are open to first-time buyers who have a household income of £60,000 pa or less.
Most shared ownership schemes require you to have some sort of a deposit and costs of up to about £3000 may be charged.
The main advantage of shared ownership is that it can make getting onto the first rung of the property ladder affordable. Another great advantage of shared ownership properties is that they tend to be new or refurbished. In some areas, stamp duty on shared ownership property is waived.
You will need a small deposit, a shared ownership mortgage to buy your share, and a sum of money to pay for administration costs. Most shared ownership schemes are administered by local HomeBuy Agents. To find out who your local HomeBuy agent is, email Robert@advocofinancial.com
Shared ownership mortgages are offered by many mortgage lenders and if you are considering taking out a shared ownership mortgage you should seek specialist, no-commitment, shared ownership mortgage advice. Buying your first home, you will also need a solicitor for conveyancing, wills, agreements, etc.
Shared Ownership in a nutshell:
You own part of the property and pay rent to a co-owner in addition to your mortgage payments
Usually operated through local council or housing association
Brand new and refurbished properties available
Properties available on the open market (see sites like Rightmove, Zoopla, and Prime Location)
You can start owning as little as 24% of the property and buying more, known as staircasing. Rents decrease
The deposit and mortgage requirement will be lower as you are only buying part of the property
You still need a 10% deposit but just of the share you are buying
Service charges can bump up monthly costs
You will need to contact an independent shared ownership mortgage advisor to assess your requirements and they may also put you in contact with the right HomeBuy agent. You are under no obligation when you contact a mortgage advisor.
First Time Buyer Options – Joint Ownership
Joint ownership or joint-equity means clubbing together or co-buying with friends or family to buy a property.  You share the deposit, joint ownership mortgage payments, and household bills. Joint ownership of a property can be a way onto the property ladder which may even mean leap-frogging the first rung or enabling you to live in your favored area.
When you opt for a joint ownership house or a joint ownership property you will need a joint ownership mortgage and a joint ownership or cohabitation agreement. For a quote for a co-habitation or joint ownership agreement or a trust deed, seek legal advice – the conveyancing solicitor will guide you through the buying process as well as helping you with agreements and wills, etc.
If you are considering joint ownership of a property, you will need mortgage advice on the best mortgages for first-time buyers, so speak to a mortgage advisor who specializes in joint ownership mortgages.
Our guide to joint ownership is for you if you are considering investing with someone else – either a friend, family member or someone you might meet through one of the many joint ownership schemes where you can meet like-minded people looking for other joint ownership property investors to get onto the property ladder.
Mortgage Help for First Time Buyers – NewBuy
Aspiring home-owners thinking of buying a new-build home, looking for the best mortgage rate for first-time buyers, but don't have enough of a deposit to qualify for a standard mortgage, may be able to secure a mortgage under the Government's NewBuy scheme. However, you will still need to have a deposit of at least 5 percent of the price of the property.
Unfortunately, this scheme is only available in England and not the rest of the UK
Anyone who is interested in the scheme and has a household income of under £60,000 pa should either visit local building developments to see what they have on offer or contact a mortgage advisor who will be able to let them know about schemes in the area. If you meet the mortgage lender's criteria and they deem you to be a good risk to lend to, as they would do in any case, you will be allowed a mortgage loan up to 95 percent of the purchase price.
This scheme will make it easier for lenders to offer the best mortgages for first-time buyers as the risk is shared with the government and the house-builder.
As such, more aspiring first-time buyers will be able to secure their first mortgage.
A mortgage indemnity guarantee will protect the mortgage lender in the event of the borrower not being able to make the monthly mortgage payment – regardless of the mortgage rate for first time buyer – when the lender would have to take repossession of the property and sell it.
This would mean a big financial loss to the mortgage lender, particularly if the value of the property has fallen.
With this scheme, the builder sets aside a sum of money equal to a portion of the sale price into a separate 'indemnity' fund. When this fund is all gone, the Government will provide another guarantee to an agreed-to level.
When the home is repossessed and sold for less than the amount of the mortgage loan left to be paid, the mortgage lender can make a claim on the mortgage indemnity fund to claw back some of its financial losses. The security for the mortgage is the property in question. A mortgage indemnity is a form of extra security or guarantee for the lender.
'In the event of a home being repossessed, the borrower will still be responsible for repaying any shortfall between the sale price of the property and the outstanding mortgage debt.'
This is no different from any normal mortgage borrower/lending scenario.
NewBuy eligibility criteria:
The Properties must be:
Newly built, residential, being sold for the first time
Priced up to £500k
Not part of shared ownership or shared equity scheme
For primary residence use only
The first time buyer will have to be:
UK citizens and those with a right to remain indefinitely in the country.
This scheme is not available in conjunction with any other Government scheme or on interest-only mortgages.
The Government states: 'The existence of the indemnity does not provide any additional protection for the borrower nor protection from repossession. It does not cover the borrower against negative equity or a shortfall between the sale price and the outstanding debt.'
For advice on finding the best mortgages for first-time buyers and to see what schemes there are in your area, have a top broker call you;