It's nigh-on impossible to run a successful pension business without a steady flow of high-quality pension leads. The problem is: generating these leads yourself has become more difficult than ever. As a result, if you buy pension leads which are high quality, then of course you will in a win win condition. Outbound marketing, especially techniques based on cold-calling and email blasts, has always been arduous and time-consuming, with no guarantee of a lucrative return. What's more, in January 2019, unsolicited marketing calls about pensions were BANNED. You could face fines of up to £500,000 if you're caught taking part in this practice. Regardless of whether you've been engaging in outbound marketing, there has been no better time to rethink your pension lead generation strategy. Above all, we generate ultra-qualified leads using social media advertising to help you run your business more efficiently.
We pride ourselves on gathering the most qualified pension leads.
Our tailored social media advertising system with human filtering delivers fully-qualified pension leads directly to you.
Our tailored social media advertising system with human filtering delivers fully-qualified pension leads directly to you. These leads are diverted to a live electronic chat with a member of our team, who will engage with them and qualify their needs. Genuine prospects are delivered to you, while those likely to waste your time and money are filtered out. The end result is: a huge pool of targeted leads who are ready to speak to your pension company now. Whether you're after auto-enrollment leads or private pension leads with a huge pot, this is a great way to get the ball rolling faster for your pension company.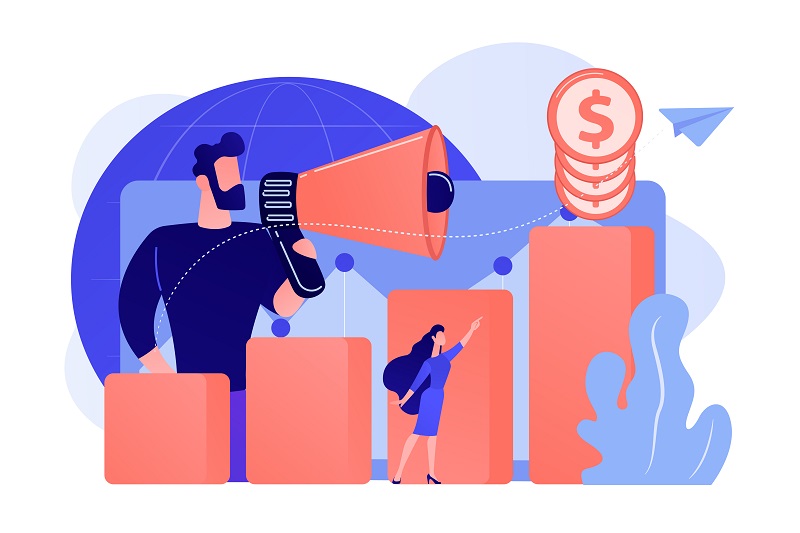 Exclusive pension leads are sold just to you, instead of multiple sources. This means they won't be overwhelmed with contact from your competitors. Exclusive leads will cost you more, but there's less competition for their business.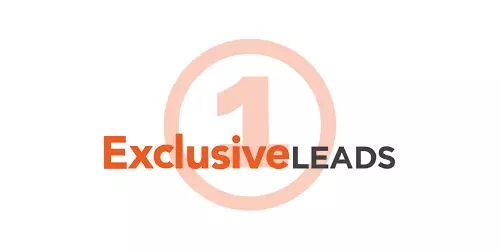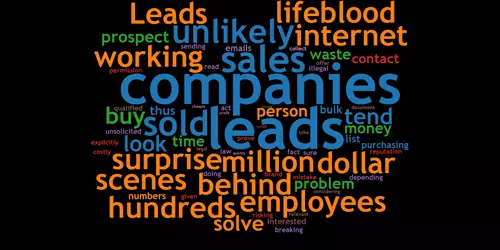 With First Marketing Agency, we have minimum order of 25 leads per order but no timely contract, we'll spread your leads over a time to suit you best. Whether you want one lead per day or five leads per day, that's what we'll deliver to you.
Filter customers by demographics
Seek out the leads you actually want using our intelligent filtering system. You can filter leads by age, location, pension size among other factors.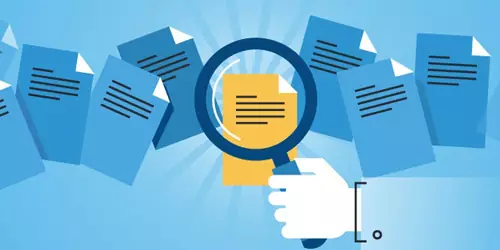 Hassle-free leads delivered to you
Buying leads no longer has to be a strain on your time. We've eliminated all the hassle and allow you to make changes through our team if you need to.
We'll handle your pension leads, so you can concentrate on other areas of your business
Securing the best pension leads doesn't have to be difficult. We will eliminate all the hard work. Work with us to spend less time looking for the best deals and more time closing them. It only takes a few minutes to set up and start buying leads from us.
Get in touch with our experts today!
Choose the best service for your needs
Lead generation is the core of our business, but we can go further. Our experts teach you how to create a self-sustaining pension business, so customers come stampeding to you. Here is the full list of services we offer to pension companies.
High-quality leads are generated via our customisable social media marketing advertising systems.
Lead Generation Development
We can transform your digital marketing efforts, allowing you to effortlessly get in front of your target audience with a compelling call-to-action that drives them to your website. Our experts can improve your web design, SEO and marketing across a range of online and social media platforms. We will listen to you, discover exactly what you need to drive people to your website and put together a full marketing strategy on your behalf. What's more, we'll monitor your campaign providing updates as your client base grows!
Our brand consultants will come to your office and work alongside your marketing team, delivering a step-by-step tutorial on the best way to generate your own leads. This is the best way to guarantee that your pension company remains self-sustainable with an prosperous long-term future. Whether you're after pension lead generation, pension web design o r another form of pension online marketing, get in touch to see what we can do for you.
Without an effective mortgage mortgagelead generation system, you're business isn't self-sustainable.
If you're sick and tired of dealing with ineffective lead generation, get in touch with the experts. We'll explain further what we can do to take your business to the next level – and can get you started with a new batch of high-quality mortgage leads in a flash.
Our Mortgage leads we generate of high quality leads that convert!
Gaining more business generating Mortgage leads
If you're a mortgage adviser or mortgage broker and you would like to receive warm mortgage leads of someone who is; actively looking for a mortgage to get on the which could be first time buyer or remortgage and a buy to let mortgages. Either way you have come to the right place.
Different Options for generating leads with us.
We have 2 different options for Mortgage brokers who need more Leads and both which will give you high quality mortgage hunters who are in actual need of a some type of mortgage whether be buy to let , remortgage or first time buyers.
We generate our leads via bespoke social media campaigns, using platforms such as LinkedIn, Facebook, Twitter, and Instagram. When a mortgage hunter displays an interest in one of our adverts, they are then diverted to a live chat with one of our team. This is where we engage them in conversation and get rid of any time wasters, allowing us to verify the genuine people looking for the right mortgage broker to secure their mortgage with.
How we Filter the mortgage leads to give you genuine hunters?
Once we have certified that they are genuine and have a real mortgage requirement for a broker, we then book a telephone appointment for them to talk with you at their desired date and time also giving them the first name of the mortgage broker they should expect a call from. This sets off a great instant relationship between you and the mortgage leads in question as they know who they will be expecting a call from that day.
We tailor each social media campaign specifically to each mortgage brokers requirements, taking into consideration the mortgage types [ ReMortgage / first time buyers / buy to let , and the location that they wish to cover. The appointments we generate are 100% exclusive and we never resell a lead as our main objective is to generate our brokers the best and highest quality mortgage leads so you keep coming back for more .
We generate many leads online and live chat verified of people looking for the right mortgage broker to secure their mortgage requirements with.. This is great for you as from right this second you can sit back and relax as you won't need to keep searching and ringing around to different leads companies as we are only interested in long term relationships.
Will we replace non genuine leads?
We always work on a case-by-case basis when it comes to any replacements of any mortgage leads to ensure that you get precisely what you paid for. So, if you receive a non genuine appointment that isn't looking to buy for a year or does not have a job, we are overly fair in the sense that we will replace that for you. As you will know there is a long list of 101 reasons a lead could be invalid so we always replace on a case by case basis generally replacing the majority of rejected mortgage leads.
Our costs for generating our high level mortgage leads & appointments?
We always work on CPA [ cost per Appointment] model to give our clients peace of mind. If the lead isn't working for you and then it is no good to us either as no business can survive purely on new business. It's all about delivering superb compliant mortgage leads which convert great for you giving you a good return on your investment so you will order again and again for the long term, and then everyone is happy.
Pricing always depends on the exact criteria of your requirements so please get in touch for a no-obligation quote which you will not be disappointed with, we can assure you that. We also offer big discounts to larger volumes so hence why it is difficult for us to have a set price on our website.
Generating mortgage leads to our level is skill so leave the hard work to us!
Mortgage leads generation can be very expensive for mortgage brokers with all the competition these days. That's why we decided to create something very unique and very helpful to both the mortgage hunters and the mortgage brokers who need leads. We are only interested in long term relationships with our clients; to get this, we strive to make every one of our clients happy by delivering the highest quality pre-qualified mortgage leads with the best conversion rates for all the financial advisors.
OKAY I'M INTERESTED IN YOUR MORTGAGE LEADS!
If you would like to get an unbeatable quote on what we can offer you, simply click the button and complete a short form so one of our very friendly mortgage lead specialists can give you a call. You can be receiving fresh exclusive mortgage leads into your inbox in a matter of days!
Our mortgage broker directory subscription is a very unique and powerful method of generating a highly qualifiedlocal mortgage leads. The mortgage hunter searches by location or by company to then see a list of all their local mortgage brokers. They then can scroll through to see who they feel fits their requirements best before directly contacting you or completing a short form Which goes directly to your email inbox. This type of mortgage leads are very targeted and usually result in a high conversion rate because of the nature and route of each enquiry that you receive. So unlike option one you will get unlimited mortgage leads for a fixed monthly subscription price per month and the beautiful thing is that price will not change whether you receive five enquiries or 100 enquiries per month, we actually continue to work hard on your account to get you more traffic and more enquiries because we want you to subscribe with us for your business life and that's the real objection for us.
We know you need to see results in order to do that but the great thing is With the revenue that brokers make some cases nowadays you won't need many conversions to make a nice profit each year.
To become a premium member of our mortgage broker directory prices start at only £199 per month and that would secure you a top three placement in your desired location, so anybody searching for example Mortgage brokers in London Would see your profile featured in the top three positions. There is no limit to how many leads you receive it's unlimited Mortgage leads when subscribing for a minimum of 12 months.